Our 2021 Fees are:
Free Kindergarten For 2021
Free Kinder forms part of the economic recovery support for Victorians as we recover from the global coronavirus (COVID-19) pandemic.
The initiative is for 2021 only.
Fees for the 2021 funded kindergarten program will be fully funded by the Department of Education & Training.
There will not be any compulsory out of pocket fees for the full 15 hour program during 2021 (excluding any voluntary fundraising activities or donation).
Your child can only be funded for a kindergarten place at one service at any one time and only for one year (unless your child is assessed as being eligible for a second funded year by your child's kindergarten teacher).
Additional Fees:
There are no additional fees for 2021.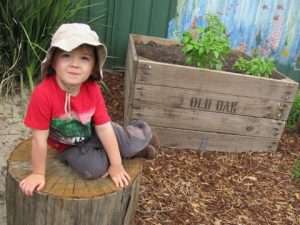 An early payment discount of 5% is offered for families who pay the entire year fee before our Annual General Meeting on the year before your child/ren attends the program.
---
Kindergarten Fee Subsidy
Your child is eligible in any of the following circumstances:
if your child identifies as an Aboriginal and/or Torres Strait Islander

if your child is identified on their birth certificate as being a multiple birth child (triplets or more).
or if your child holds or has a parent or guardian who holds, one of the following:
a Commonwealth Health Care Card
a Commonwealth Pensioner Concession Card
a Department of Veterans Affairs Gold Card or White Card
Refugee or Asylum Seeker visa (200-204 or 866)
an ImmiCard
If your family or child has a humanitarian or refugee visa listed by the Department of Immigration and Border Protection which is not included in the above list, your child may still be eligible for the kindergarten fee subsidy. Please speak to your kindergarten service for more information.
---