Enrol Now For 2022
Please click link to download our Enrolment Application Form.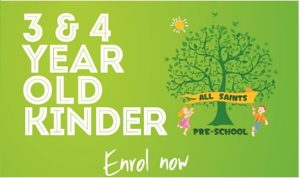 To apply, please forward your completed enrolment application form and transfer a non-refundable $25 application fee by EFT. Instructions regarding the EFT are provided on the form. If you are unable to print off a copy of the form, please send an email or contact to our Administration office on the below details to request a copy.
A separate application must be filled out for each child enrolling.
Once we have received your application form, you will receive an acknowledgement text/email confirming you have been placed on our enrolment register. If there are no places available, you will be notified.  You have the option to either remain on a waiting list or accept a placement at another kindergarten.
Positions are allocated in the year before your child is due to attend kindergarten. You will be contacted via email in early August to either offer your child a place. If your child is offered a place you will be given a timeframe (approximately 2 weeks) within which to accept the offer and secure your child's place by paying an enrolment fee. If your child has been placed on the waiting list you may be contacted in second round offers in September.
Places will be allocated to applicants in accordance with the eligibility and priority of access criteria of the service.
If your circumstances change after you lodge your application or you do not wish to accept the offer of a place, or intend to withdraw your enrolment please contact All Saints Pre School in writing as soon as possible. 
Keep your details up-to-date
It is essential you keep your contact details up-to-date, to ensure you have the best chance of being offered a place at our kinder.  Your application may be withdrawn if we do not receive confirmation of acceptance during our round of offers.
For all queries, please contact the kindergarten directly on:
Phone:      03 5967 1117
E-mail:      admin.all.saints.kin@kindergarten.vic.gov.au
Office Hours:      Monday – Thursday 9:00am – 2:00pm